What is fault investigation?
One of the most important reasons for fault investigations is to determine existence of a fault in a property or its vicinity. The surface fault rupture during an earthquake can be a serious hazard to people and structures, especially if built over a fault.
Direct observation by exploratory trenching is the best method of investigation which should be excavated across the general trend of the suspected fault traces and visually identifies stratigraphic discontinuities that may indicate a seismogenic origin.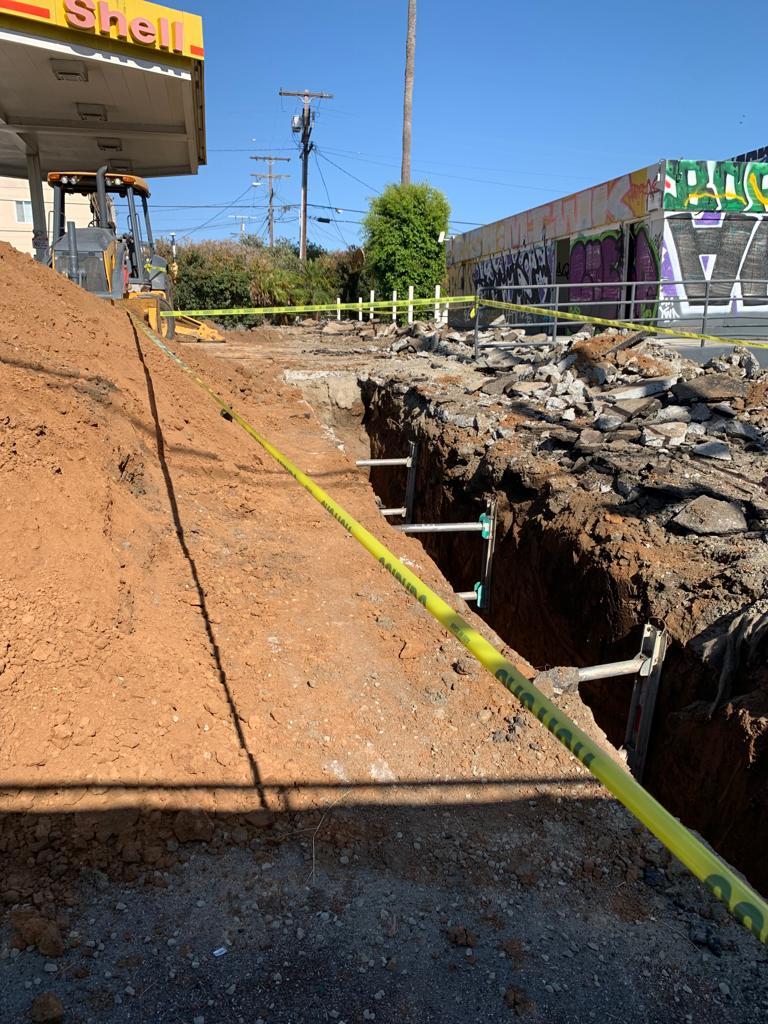 What we do?
Geobuild Construction Inc. can assist you for excavating the required trenches and shoring the trenches by usually aluminum hydraulic shoring systems. Now you as a geologist or a consulting company could enter the trenches for field observations and logging.
Safe
Full Service
Accurate
On Time