Sampling Services
GeoBuild Construction Inc.'s professional team can help you with your environmental sampling needs. Our staff offers over 20 years of experience completing regulatory field activities. Sampling covers a broad spectrum from soil gas sampling, groundwater monitoring and sampling to Methane Gas Testing. The shortlist of services offered includes:
1-Encore Soil Sampling :
The En Core Sampling is a sampling method which developed to assist field personnel in taking soil samples with minimal handling and maximum accuracy. Besides its simplicity of use, the disposable En Core Sampler avoids many of the problems of current VOC soil collection techniques, including: • The Sampler eliminates the need for methanol preservation; • The Sampler eliminates the need for preservation with sodium bisulfate, an alternate method. • Most importantly, the Sampler avoids many sources for lab discrepancies, thus assuring more consistent and accurate analyses.
2-Soil Gas Survey Probe Construction:
Detection and monitoring of volatile organic compounds (VOCs) are very important from the Health and Safety viewpoint. Drilling the base borehole and conducting soil vapor probe installation by professional and experienced staffs is the most important decision to ensure the work is done properly.
3-Soil Gas Sampling:
The purpose of Soil gas sampling is measuring the gas contained in the voided spaces of the soil, as opposed to directly sampling the soil matrix above the water table. Soil gas collection methods involve pulling a vapor sample from a temporary or permanent probe inserted in the soil into a collection or analytical device. There are different types of soil gas sampling instruments as follow: •Glass syringe •Tedlar bag •Summa canister and Photo Ionization Detector (PID). The GCI trained and well- equipped team is ready to meet all your requirements regarding soil-vapor sampling in the less possible time.
4-Pilot Testing:
Pilot testing is a critical step in understanding how a site will respond to particular remediation plans. Pilot testing can be done for a number of remediation processes such as Soil Vapor Extraction (SVE), Dual Phase Extraction (DPE), and Air Sparging. GCI owns and operates several trailer-mounted remediation systems with varying capabilities that are suitable for short-term and long-term operations. Our well cleaned equipments and trained operators will mobilize to sites to obtain site-specific data for designing full-scale remediation systems.
5-Methane Gas Testing:
Methane gas could be detected in the soil in many of Southern California lands. Methane Gas Test is mandatory prior to development in a Methane Zone and a Methane Buffer Zone in Los Angeles County and Orange County. The data collected from a methane test help building departments in health and safety determinations and mitigation requirements to reduce the risk of explosion in such Methane Zones. GCI has expert staffs to aid you with Methane Zones sampling requirements.
6-Groundwater Sampling:
Groundwater sampling can be done for a variety of purposes including meeting regulatory requirements, waste disposal site monitoring, ambient groundwater quality monitoring and general bacteriological and chemical quality monitoring. The water quality of a groundwater sample collected from a monitoring well depends on the screened interval length in the borehole and the permeability of the adjacent geological layers. GCI has a full complement of equipment and trained staffs for groundwater sampling to take the most appropriate sample possible from a borehole or well.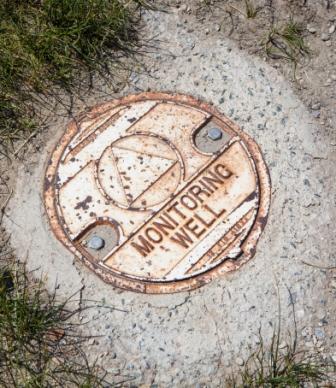 Our work benefits
GeoBuild Construction Inc.'s team are professional and well trained staffs who try to be in the same page and be as a team with their clients to provide the best qualified job results and protect the safety of our community and environment. Our Services focus on meeting our clients' needs by providing the latest available technology, while taking into consideration time, economic and logistical constrains. Our technical experience and comprehensive knowledge in emerging technologies has enabled us to provide cost effective services to private, industrial, and commercial clients.
Cost Effective Services
On Time
Professional Team
Well Equipped